Breaking through the limits of wearable technology: researchers develop miniaturized optical-based shear sensor
Collaborators

By Kristy Hamilton
Wearable devices are surging in popularity for tracking health and fitness, chronic disease management, and more. But there are conditions that remain tough to monitor, for example where humans interface with an external device such as exoskeletons, prostheses, and footwear. Shear sensors can fill this gap, but creating a super small shear sensor that is both accurate and practical is no easy feat. 
Compared to other force sensors, a shear force sensor can provide broader insights into how humans interact with their environment or device. For example, anterior-posterior ground reaction forces, which are key to understanding how runners move forward, could be monitored continuously over the course of a training bout. Other force sensors, like piezoresistive sensors, only provide an estimate of compressive force, and wouldn't be able to measure this.   
To address this challenge, a team of researchers led by Wu Tsai Human Performance Alliance member Dr. Keat Ghee Ong, a professor of bioengineering from the University of Oregon, developed a new shear force sensor that's about the size and weight of a dollar coin and harnesses a simple physics phenomenon. The project was in collaboration with Dr. Michael Hahn, Director of the Alliance's Innovation Hub at Oregon, as well as their postdoctoral scholar Michael McGeehan.
The new sensor exploits the changes in the intensity and wavelength of light due to the color of the surface it is reflected from. Specifically, the sensor measures force both horizontally and vertically by detecting displacement between a color panel and a red, green, and blue light-sensing photodiode. The team's findings are published in the journal Measurement Science and Technology.
"Our sensor can monitor more mechanical parameters compared to many existing technologies, especially shear force. Measuring shear forces has been particularly challenging in many previous wearable devices," said Ong and McGeehan. "Furthermore, the sensor module itself is also lightweight and resistant to electromagnetic and moisture interference, making it suitable for use in or on humans."
The sensor also needs to be precise, which is why the team made certain their device showcased strong agreement with gold standard measurements for shear displacements and forces. What's more, the sensor has low power requirements with an estimated continuous operation for at least 10 hours without recharging. The researchers are continuing to improve on the power and battery needs to increase usability and extend the continuous operating period.
"An obvious limitation is that the sensor is not passive, requiring an internal battery and wireless transceiver," said Ong and McGeehan. "To overcome this limitation, one of our major R&D efforts is to couple our sensor with a power-efficient, small-footprint wireless transceiver to minimize the need for high-capacity batteries."
The team is excited by its potential impact in medical and health applications, including the potential development of better sensing approaches to optimize footwear and human performance, as well as the possibility of improving outcomes of injuries and diseases.
"We considered ourselves as the 'technologists' who build new technologies," said Ong and McGeehan. "So we are very glad to be involved in the Wu Tsai Alliance and be a part of its ecosystem, which allows for the continuous translation of our technology for clinical and general public uses."
This work was done in collaboration with the Wu Tsai Human Performance Alliance Innovation Hub at University of Oregon, which is led by Dr. Michael Hahn. Dr. Michael Hahn provided insights into sensor design and footwear integration for measuring biomechanics of human gait. Mike McGeehan was co-mentored by Drs. Ong and Hahn as part of a Human Performance Postdoctoral Fellowship. Salil Karipott is a co-author of the study.
Image credits: Keat Ghee Ong.
For further inquiries, reach out to our media contact:
Kristy Hamilton
Science Writer and Communications Specialist
[email protected]
Latest News
2023 International Olympic Committee consensus statement on REDs
November 22, 2023
2023 International Olympic Committee consensus statement on REDs
Announcing the launch of the Human Performance Playbook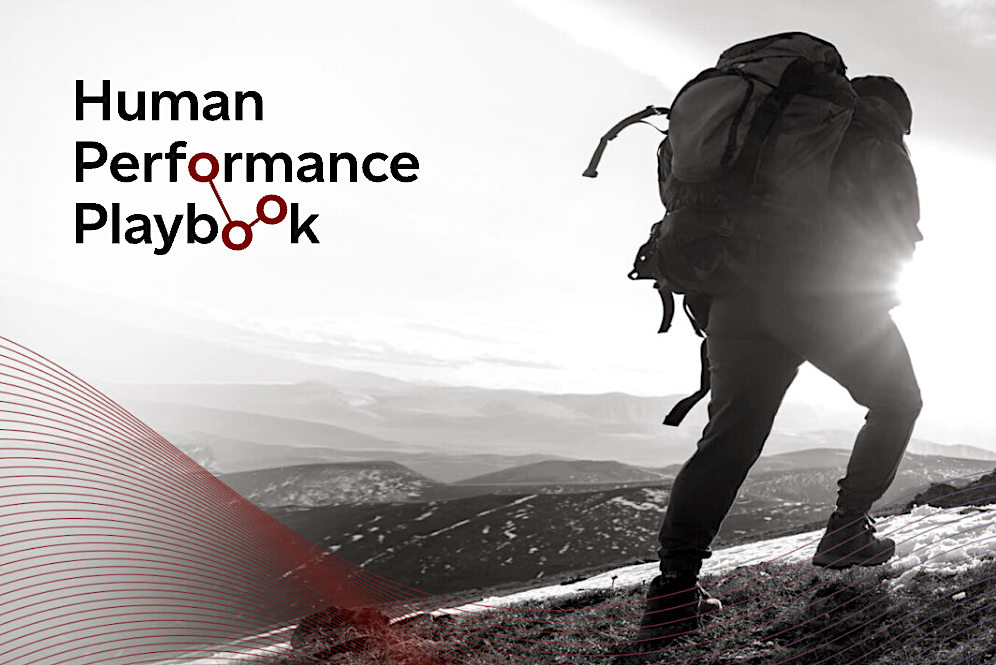 November 8, 2023
Announcing the launch of the Human Performance Playbook
Human movement analysis is now two smartphones away with OpenCap software
October 19, 2023
Human movement analysis is now two smartphones away with OpenCap software
Get Engaged
Join our mailing list to receive the latest information and updates on the Wu Tsai Human Performance Alliance.