The Alliance's ultimate success is enhanced by diversity—of people, perspectives, talents, and partnerships.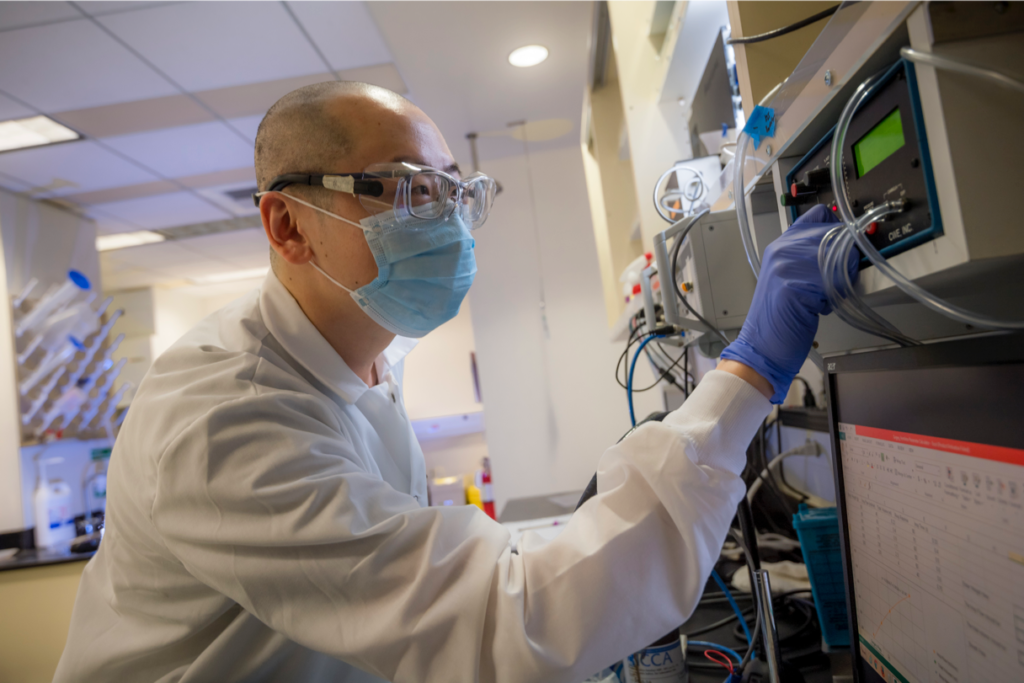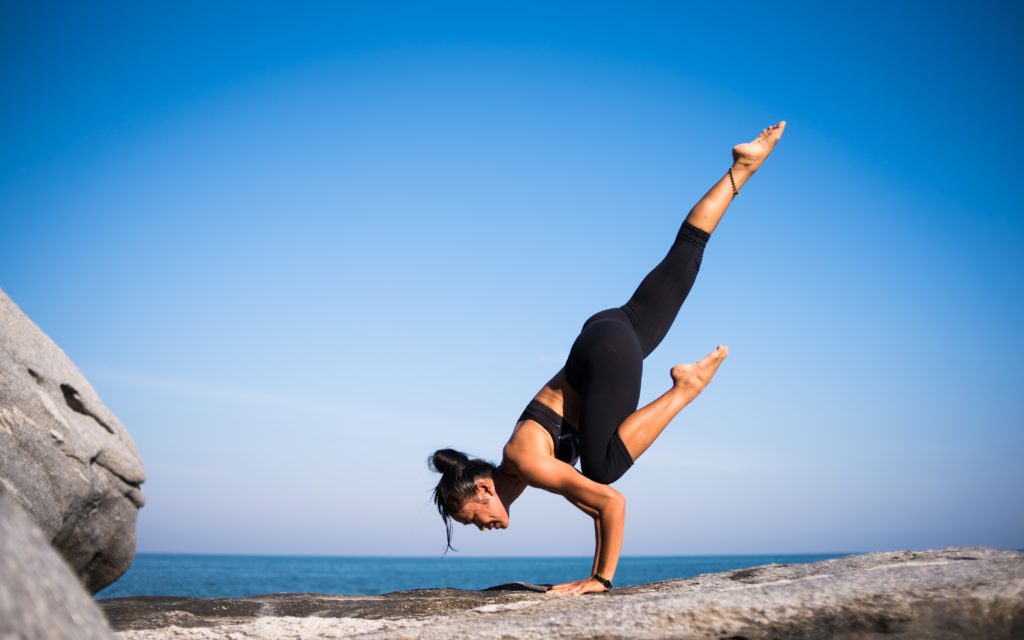 Led by outstanding researchers, the Alliance leverages multidisciplinary expertise and partnerships
The Wu Tsai Human Performance Alliance is designed to integrate deep scientific knowledge with the thoughtful inclusion of diverse voices to create meaningful change. Our leadership, partnerships, and participants allow us to identify key, real-world needs from athletes, coaches, and clinicians to then be implemented for all people.
Our National Leadership Council leads a worldwide network in realizing the Alliance's vision. The leadership is guided by a Science Advisory Council and a Sports Advisory Council that bring together different perspectives, reflecting the many areas touched by this endeavor.
Leadership
The Human Performance Alliance draws together faculty leaders from our partner institutions, both public and private, to form a National Leadership Council that will propel our team of teams to success. The Chair of the National Leadership Council is Scott Delp, PhD.
Science Advisory Council
The Science Advisory Council is a critical part of our Alliance, providing advice to help maximize the success and impact of the research. The Council's feedback guides our research, education, communications, and partnership activities.
Sports Advisory Council
The Sports Advisory Council includes top coaches, athletes, physicians, and members of industry. The Council's feedback helps identify unmet needs in the sports world, validate the impact of new methods developed by the Alliance, and drive adoption of the Alliance's work worldwide. Kathryn Ackerman of the National Leadership Council and Bernard Muir chair the Sports Advisory Council.
Founding Philanthropic Partners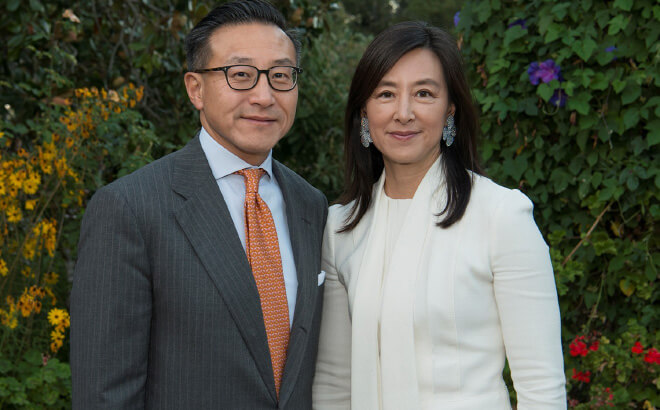 Clara Wu Tsai & Joe Tsai
Founders
The Joe and Clara Tsai Foundation
Clara Wu Tsai  is a businesswoman, investor, and philanthropist with a lifelong interest in advancing knowledge, culture, and the arts for the benefit of society.  Through the Joe and Clara Tsai Foundation, Ms. Wu Tsai pursues philanthropic investments that advance knowledge, innovation, creativity in the arts, and equality by working with global partners to focus on the translation of new knowledge into practical applications with human, environmental, or social impact.
In 2020 the Foundation established a Social Justice Fund focused on economic mobility in Brooklyn, and Ms. Wu Tsai is a founding partner of the REFORM Alliance, which seeks reforms in the criminal justice system.
In science and technology, the Foundation supports the Wu Tsai Human Performance Alliance, the Wu Tsai Neurosciences Institute at Stanford University and the Wu Tsai Institute at Yale University for understanding human cognition.
Ms. Wu Tsai serves on the Advisory Board of the Institute for Protein Design at the University of Washington, as a trustee on the board of New York Presbyterian Hospital, and the board of Lincoln Center for the Performing Arts. She was an executive producer of Into the Okavango, a conservation documentary that premiered at the 2018 Tribeca Film Festival.
Ms. Wu Tsai and her husband are the owners of the NBA Brooklyn Nets, the WNBA New York Liberty, and the NLL San Diego Seals. Previously, Ms. Wu Tsai was General Manager of the Hong Kong operations of Taobao, China's largest online shopping website, and a Vice President at American Express in New York and Hong Kong. Ms. Wu Tsai holds a B.A. in International Relations and a M.A. in International Policy Studies from Stanford University, and a M.B.A. from Harvard University.
Joe Tsai is a co-founder and executive vice chairman of Alibaba Group, a global Internet technology company based in China. His career at Alibaba spans over 20 years, during which he was the company's chief financial officer and oversaw strategic investments. Tsai serves on the boards of directors of Alibaba Group and its financial services affiliate, Ant Group.
Tsai is Governor of the Brooklyn Nets (NBA) and New York Liberty (WNBA), and is Chairman of the teams' home arena Barclays Center. He owns two professional indoor lacrosse teams, based in San Diego and Las Vegas, respectively, in the National Lacrosse League. Tsai also has investments in the outdoor professional lacrosse league, Premier Lacrosse League, and Los Angeles FC of Major League Soccer.
Through the Joe and Clara Tsai Foundation, Tsai and his wife Clara Wu Tsai are active philanthropists supporting initiatives in education, research, criminal justice reform, economic mobility, the arts and humanitarian relief during the COVID-19 pandemic. Tsai is a founding board member of The Asian American Foundation (TAAF), a non-profit launched in 2021 that provides resources to Asian American Pacific Islander (AAPI) communities to mobilize against hate and discrimination and build the infrastructure to improve AAPI advocacy, power and representation.
Tsai is a member of the J.P. Morgan International Council, EXOR Partners Council, and International Advisory Council of the Hong Kong Stock Exchange. He is a trustee of The Lawrenceville School.
Prior to founding Alibaba Group, Tsai practiced tax law as an associate with Sullivan & Cromwell LLP in New York from 1990 to 1993 and was responsible for Asian private equity investments for Investor AB of Sweden's Wallenberg family from 1995 to 1999. He is a graduate of Yale College (BA '86) and Yale Law School (JD '90).
Images courtesy Erik Jepsen, UC San Diego (Multiscale Athlete).
Get Engaged
Join our mailing list to receive the latest information and updates on the Wu Tsai Human Performance Alliance.