We bring together expertise from virtually every field that touches on human performance to deepen our understanding and share new knowledge.
An interdisciplinary, agile approach enabling optimal performance for all
The Human Performance Alliance weaves together three synergistic scientific programs to accelerate high-impact advances in human performance: scientific moonshots, innovation hubs, and agility projects. Involving collaborators from multiple disciplines and institutions around the country, these programs provide both breadth and depth in exploring and applying the fundamentals of peak performance to human health and well-being.
Our research leads to broader societal impact through our education, communication, and partnerships programs. These programs enable us to develop a new generation of research leaders and collaborate with the community in designing our research studies and sharing our research outcomes.

Moonshots
Pursuing seminal scientific discoveries to transform our understanding of human performance
The scientific moonshots are multi-year, multi-investigator research programs focused on tackling fundamental, yet challenging and often-neglected, problems affecting human performance. They are designed to work together, with each moonshot leveraging findings from the others.
Each moonshot is led by a team of faculty collaborators from different disciplines and multiple institutions to capitalize on the unique expertise and resources available at universities, hospitals, and athletic training facilities across the country.
MOONSHOT 1:
Digital Athlete
Athletes train to optimize performance, but current training approaches are often based on common beliefs, not science—and are inadequately personalized to account for the diversity of athletes' characteristics. The mission of the Digital Athlete, based at Stanford University, is to understand how athletes of all ages can train to achieve peak physical performance. By creating predictive models to guide training and treatment for athletes, the Digital Athlete will help improve human health for all.
The Digital Athlete incorporates state-of-the-art multiscale models, medical imaging, computational neuroscience, artificial intelligence, and large-scale data from wearable sensors and video. By combining neural and biomechanical models with machine learning approaches that incorporate large-scale data about real-world performance, we will advance the field of personalized human performance modeling.
By generating precision training regimens that improve performance and reduce injuries, the Digital Athlete has broad, lasting impact. For athletes, it could guide training and result in gains in performance. For elderly adults, it could mean the ability to live independently. At a societal level, it could untangle the cause and effect of injuries, health behaviors, and physical functioning across the lifespan.
MOONSHOT 2:
Regenerative Rehabilitation
Regenerative Rehabilitation, based at the University of Oregon, synergizes regenerative medicine and rehabilitation protocols to restore function to damaged tissues. We believe an integrated interdisciplinary approach can dramatically accelerate healing and optimize functional recovery following a range of tissue damage levels—and even help prevent injuries before they happen.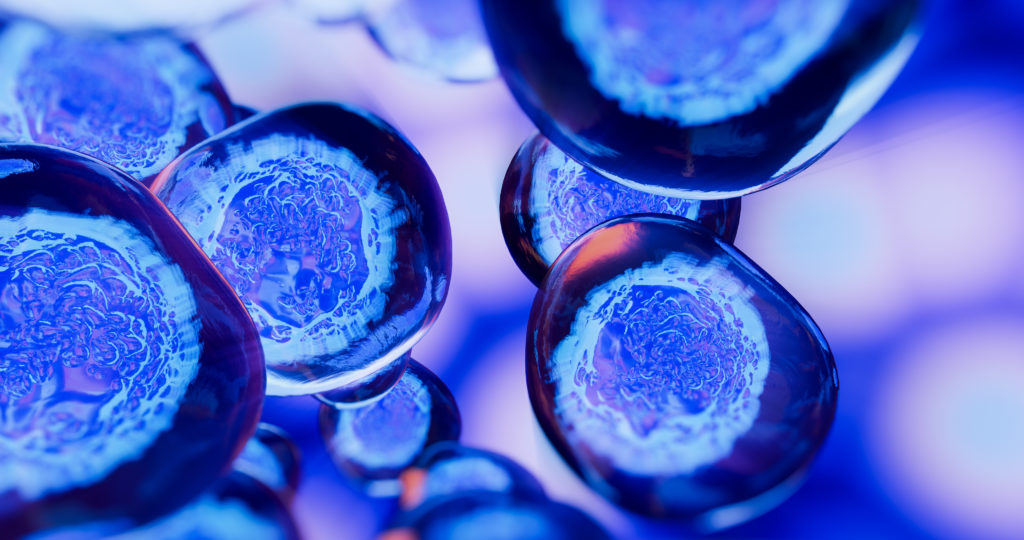 Rigorous preclinical and clinical research is needed to provide evidence-based guidance on which regenerative therapies are effective for which injuries and under what patient-specific conditions. Regenerative Rehabilitation conducts coordinated in vitro, preclinical, and clinical studies in relevant clinical application areas.
Regenerative Rehabilitation outcomes will be transformative for athletes and individuals living with a range of orthopedic issues. Strategic regenerative rehabilitation interventions have great potential to accelerate healing of damaged muscle, tendon, ligament, bone, or cartilage; facilitate more robust and personalized rehabilitation strategies; and improve the functional performance and quality of life for those who suffer musculoskeletal injuries.
MOONSHOT 3:
Molecular Athlete
The Molecular Athlete, based at Salk Institute, maps molecules and gene expression that occur during performance to help maximize performance, healing, and recovery. By measuring molecular changes that occur during training, performance, injury, and recovery and incorporating them in an open-source biological knowledge base, learnings are applied to improve the health and fitness of people of all ages, ethnicities, and genders.
The Molecular Athlete moonshot uses state-of-the-art technologies to measure molecular changes in cells and tissues relevant to performance and analyzes them to identify the biological principles that govern human performance, injury risk, and recovery.
In coordination with the Alliance's other moonshots, the Molecular Athlete is fueling innovations in functional nutrition, personalized training, biomarker discovery and diagnostics, therapeutics, regenerative repair, and recovery regimens.
MOONSHOT 4:
Multiscale Athlete
Biological responses to training, sleep, diet, stress, injury, and other factors depend on the integration of the molecular, multicellular, and extracellular matrix dynamics that determine the functional states of tissues. The Multiscale Athlete, based at UC San Diego, synthesizes experimental measurements across biological scales to predict molecular and cellular states of tissues and their effects on whole body performance.
The Multiscale Athlete integrates data from human cells, engineered human tissues, animal models, and in vivo human measurements into predictive in silico multiscale models of the musculoskeletal tissue states that determine their physical performance and responses to external conditions.
The Multiscale Athlete serves as the conduit for transferring new biological knowledge and discoveries from the Molecular Athlete and Regenerative Rehabilitation moonshots to the Digital Athlete by developing new mechanistic multiscale models of multicellular and cell-matrix interactions that determine dynamic tissue state. It also represents a new way to make the science of human performance freely available to all.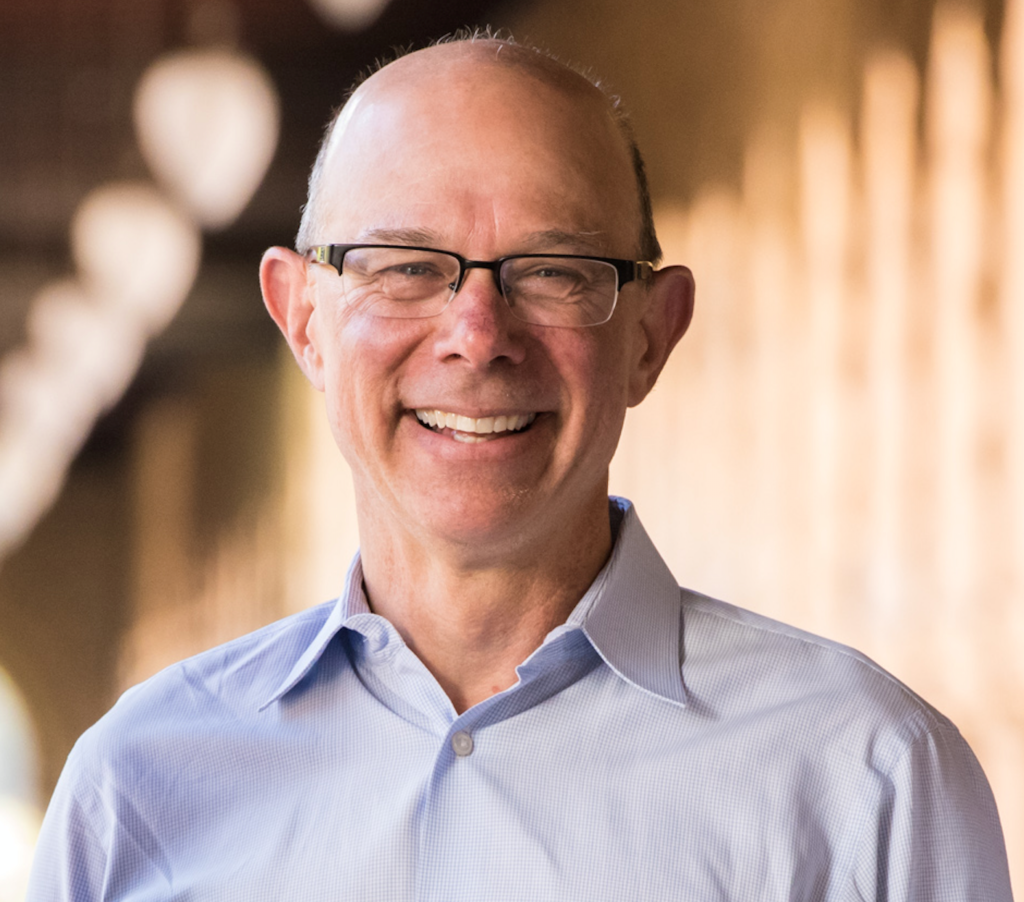 Optimizing human performance and health for all individuals – regardless of gender, ethnicity, or age – is a lifelong goal. I am thrilled to chair the Leadership Council with its amazing team of scientists that is bringing the vision for the Wu Tsai Human Performance Alliance to life.
Scott L. Delp, PhD
James H. Clark Professor of Bioengineering and Mechanical Engineering, Stanford University
Innovation Hubs
Creating real-world solutions for high-priority needs
The Wu Tsai Human Performance Alliance couples deep scientific inquiry with athletics and sports medicine in a tight cycle of innovation.
Innovation hubs at Boston Children's Hospital, University of Kansas, the University of Oregon, Stanford University and
UC San Diego translate the Alliance's scientific discoveries into practice to help improve the training, care, and performance of athletes. Each has a unique and complementary area of focus, with the knowledge and learnings shared by all.
Agility Projects
Catalyzing high-risk, high-reward discoveries to fuel a robust pipeline
The Alliance is supporting interdisciplinary research teams to pioneer early-stage exploratory projects to support and expand the scientific program.
These agility projects are chosen on a competitive basis and carefully curated by the National Leadership Council to advance the scientific and translational mission of the Alliance.
2022 Alliance Agility Projects
Orthobiologics to Treat Tendon and Ligament Injuries
Keith Baar | University of California Davis
Computational Models of Muscle Regeneration Following Injury that Incorporate the Effects of Hormone Levels and Predict Optimized Muscle Injury Treatment
Silvia Blemker & Shayn Peirce-Cottler | University of Virginia
Molecular Mechanisms Linking Contraction Type to Muscular Adaptations and Injury
Karyn Esser | University of Florida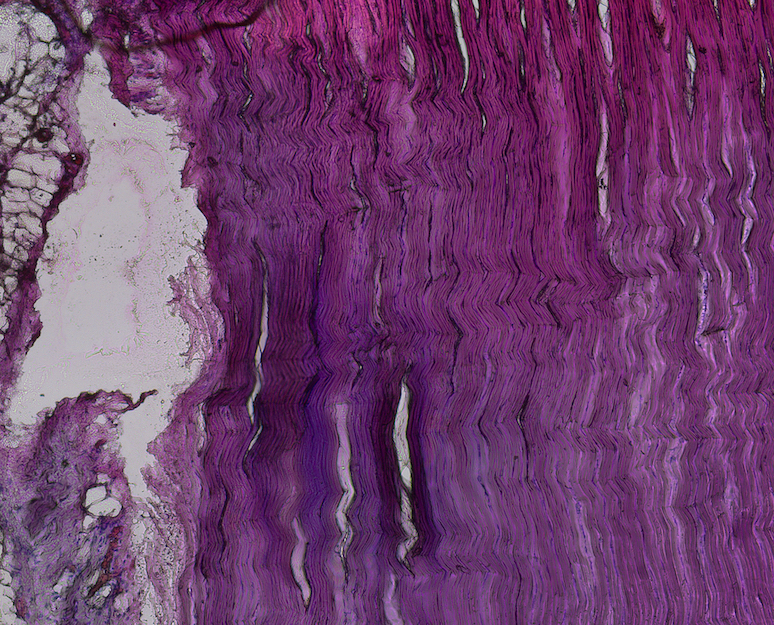 Evaluation of Lower Extremity Compartment Syndrome Athletic Injury and Response to Treatment using Shear Wave Elastography and Micro-vascular Flow Imaging
Kenton Gregory | Oregon Health & Science University
The Digital Athlete – Australia
David Lloyd | Griffith University
Physical & Mental Resilience in Female Athletes: A Pilot Study
Tiffany Stewart & Carolyn Becker | Pennington Biomedical Research Center & Trinity University
Ankle Exosuit for Sport and Recreation
Karl Zelik | Vanderbilt University

Education
Creating the next generation of researchers to advance the science of human performance
The Wu Tsai Human Performance Alliance aims to educate and inspire. Through its education program, the Alliance is training leaders in human performance research who will sustain and accelerate the efforts of the Alliance for decades to come.
Education programs will include opportunities for trainees to participate in internships and research rotations, along with new courses in human performance at each of the partner institutions.
Partnerships & Communications
Driving transformative societal impact through broad outreach and partnerships with key stakeholders
To engage a broad set of audiences, the Alliance is sharing scientifically validated information through a multi-faceted communications program that includes symposia, podcasts, and other media and events with audiences worldwide. This allows all people to turn the Alliance's scientific discoveries into actionable strategies for training, performance, and injury recovery—enabling and inspiring individuals to optimize their health throughout their lives.
Our partnerships enable us to broaden our impact. They allow scientists to identify key, real-world needs from athletes, coaches, and sports medicine professionals. From there, we can discover new possibilities for research, increase reach, speed translation of scientific discoveries, and improve athlete training, performance and health. Working with partners with similar goals allows us to expand our strengths and reach a greater number of individuals. Learn more about partnerships
Images courtesy Neuromuscular Biomechanics Lab, Stanford University (Digital Athlete); Erik Jepsen, UC San Diego (Multiscale Athlete); Danielle Steffen & Keith Baar, University of California Davis (Regenerative Rehabilitation); David Lloyd, Griffith University (Digital Athlete) 
Get Engaged
Join our mailing list to receive the latest information and updates on the Wu Tsai Human Performance Alliance.