Wu Tsai Human Performance Alliance Research Symposium
Reversing Injury with Regenerative Medicine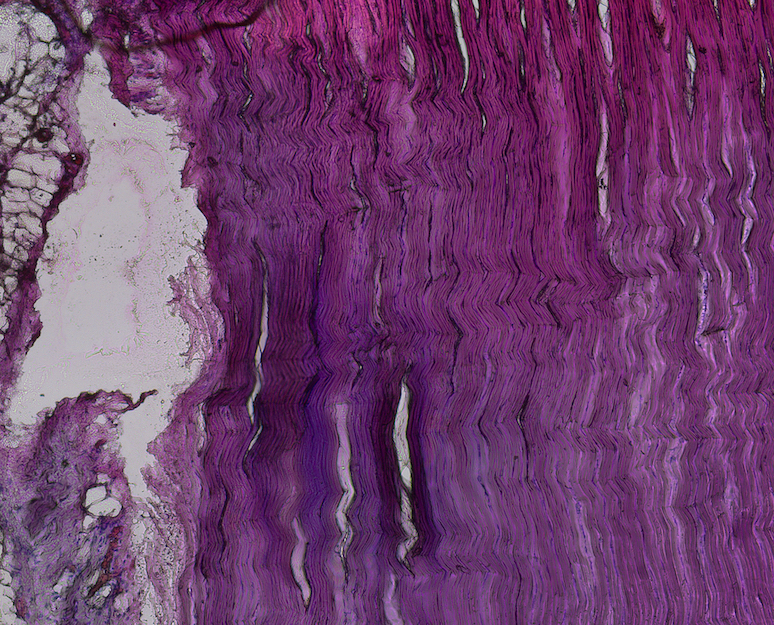 Advances in regenerative medicine and rehabilitation protocols are helping to dramatically accelerate healing for multiple tissue types, helping reach the vision of reversing injury and fully restoring function to damaged tissues. 
Speakers will share late-breaking advances in regenerative biology that are laying the groundwork for new therapies to heal cartilage, bone, tendon, and muscle, whether due to injury, overload, or aging. The advances are made possible not only through new discoveries about the stem cell microenvironments that best support regeneration but also by synergizing regenerative therapies with the mechanical environment of the tissue.
Moderator
Robert E. Guldberg, PhD | University of Oregon 
Robert E. Guldberg, PhD, is the DeArmond Executive Director of the Phil and Penny Knight Campus for Accelerating Scientific Impact and the Vice President of the University of Oregon. Dr. Guldberg's research is focused on musculoskeletal mechanobiology, regenerative medicine, and orthopaedic medical devices.  Over his 25+ year academic career, Dr. Guldberg has produced over 280 peer-reviewed publications, served as an advisor and board member for numerous biotechnology companies, and co-founded six start-ups. At the national level, Dr. Guldberg is the past Chair of the Americas Chapter of the Tissue Engineering and Regenerative Medicine International Society (TERMIS-AM). Dr. Guldberg is an elected fellow of TERMIS, the American Society of Mechanical Engineers (ASME), the American Institute for Medical and Biological Engineering (AIMBE), the Orthopaedic Research Society (ORS), and the National Academy of Inventors (NAI).
Understanding and Engineering Skeletal Stem Cell Niches
Charles Chan, PhD | Stanford University 
Charles Chan, PhD, is an Assistant Professor in the Department of Surgery, Division of Plastic and Reconstructive Surgery at Stanford University. His research focuses on the biology of aging in stem cells and stem cell niches. Niches are the highly specialized but poorly understood microenvironments that regulate stem cell activity. Dr. Chan has pioneered techniques to identify and isolate stem/progenitor cells of individual tissue types, including bone, cartilage, and blood vessels.  These basic components can also be combined together to reconstitute a functional bone marrow niche that can support hematopoietic stem cells. He has received the NIH Pathway to Independence Award and Prostate Cancer Foundation Young Investigator Award.
Mechanical Regulation and Rehabilitation for Bone Regeneration
Nick Willett, PhD | University of Oregon 
Nick Willett, PhD, is an Associate Professor at the University of Oregon's Knight Campus in the Department of Orthopaedics. Dr. Willet received his PhD in biomedical engineering from a joint program between Georgia Tech and Emory University. His research focuses on developing novel technologies and therapies to create new tissues and repair different musculoskeletal tissues after loss, either due to disease, trauma, or age. Dr. Willett's team works primarily with bone, muscle, and cartilage in the hopes of treating ailments ranging from degenerative diseases to sports injuries like meniscal and tendon tears to traumatic injuries such as blast wounds or injuries due to car accidents. His research sits at the interface between engineering and clinical disciplines.
Understanding Spatial Aspects of Tendon Development and Repair
Keith Baar, PhD | UC Davis 
Keith Baar, PhD, is a Professor at the University of California at Davis and a renowned tendon training researcher and expert. He received his PhD from the University of Illinois where he discovered the molecular signal that causes load-induced muscle hypertrophy. Dr. Baar currently heads the Functional Molecular Biology Laboratory (FMBLab) at UC Davis. His work is focused on how loading and nutrition alter tendon/ligament/ECM health and performance. Over the last 15 years, Dr. Baar has worked with elite athletes as a scientific advisor to the Chelsea Football Club, USA Track and Field, Paris Saint-Germain Football Club, British Cycling, the English Institute of Sport, Leicester Tigers Rugby, and the Denver Broncos. Dr. Baar has also spent time as an assistant strength coach with the football team at the University of Michigan, where he was an undergraduate.
Regenerating and Rejuvenating Aged Tissues by Targeting a Gerozyme
Helen Blau, PhD | Stanford University
Helen M. Blau, PhD, is the Donald E. and Delia B. Baxter Foundation Professor and Director of the Baxter Laboratory for Stem Cell Biology at Stanford University. Dr. Blau is world-renowned for her work on nuclear reprogramming and the demonstration of the plasticity of cell fate using cell fusion. Her lab pioneered the design of biomaterials to mimic the in vivo muscle stem cell niche, a paradigm for maintaining the stem cell state in vitro. She is widely recognized for the identification of regulators that enhance muscle stem cell function in muscle wasting disorders and aging, including her groundbreaking discovery of the prostaglandin degrading enzyme, 15-PGDH, as a master regulator of aging. Dr. Blau is a member of the National Academy of Medicine and the National Academy of Sciences.
Pledget Sensor to Monitor Tendon and Ligament Suture Force During Physical Therapy  |  Demo 38
Kaylee Meyers | University of Oregon
Lightning Talk
Effects of Early Rehabilitation on Functional Recovery Following Femoral Bone Defect  |  Poster 22
Julia Harrer | University of Oregon
Lightning Talk
Get Engaged
Join our mailing list to receive the latest information and updates on the Wu Tsai Human Performance Alliance.